A Cherished Memory
I was out on one of Seger's tours and he decided on bringing a few of his favorite players that he'd only had in the studio, to do some live touring, which was Bill Payne and Fred Tackett, formerly of the band Little Feat.
They'd stopped touring since the founding member, Lowell George passed away in 1979.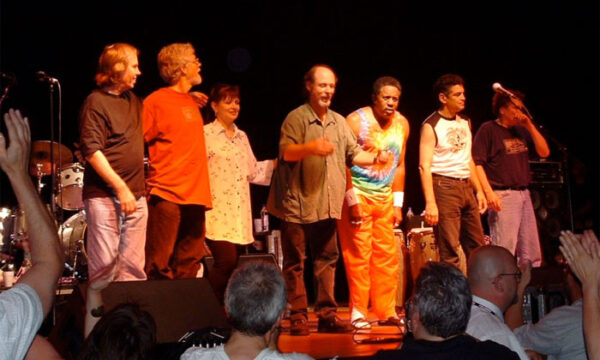 As the day wound down, they asked if I would take a song home and check it out, (Romance Without Finance) come back the next day a put a lead vocal on it. Came back the next day, put the vocal on and the next thing I knew, they were asking me what I would do if I found myself in the middle of nowhere, on a bus, with 7 other guys?
The rest is history; I joined the band that very day!!
Needless to say, we got along famously with the two new guys, and the bond carried over to when Feat decided to reform in 1988 with the CD Let It Roll, and Craig Fuller as their new lead singer. Having kept up our friendship, they called me and asked me to put some backgrounds on the album, which in turn, I did the same on their next CD's: Representing The Mambo, and Shake Me Up.
Craig decided to leave the band and focus more on staying closer to home, so, unbeknownst to me that Craig had left, Paul Barrere called me up to come over an do some 'pre-production' backgrounds at his home, where the band usually rehearsed.