Aretha Franklin New Movie Respect 2021
As I was starting to sing live, I'd focus on some of my favorite singers to guide me. I'd have to say Aretha Franklin has been a particular muse in my development along the way. I came from a pretty much, non-singing family, but every one of us is multi-talented. Needless to say, when I came across Aretha Franklin, I was completely captured! Now the Aretha Franklin Respect Movie is here!!
Needless to say, I followed her career all along, from, her beginnings….from the age of 18, she embarked on a secular-music career as a recording artist for Columbia Records.
While her career did not immediately flourish, she found acclaim and commercial success after signing with Atlantic Records in 1966. Hit songs such as "I Never Loved a Man (The Way I Love You)", "Respect", "(You Make Me Feel Like) A Natural Woman", "Chain of Fools", "Think" and "I Say a Little Prayer" propelled her past her musical peers.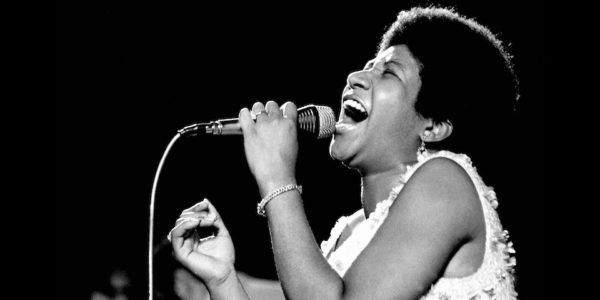 Franklin continued to record acclaimed albums such as I Never Loved a Man the Way I Love You (1967), Lady Soul (1968), Spirit in the Dark (1970), Young, Gifted and Black (1972), Amazing Grace (1972), and Sparkle (1976), before experiencing problems with her record company.
Aretha left Atlantic in 1979 and signed with Arista Records. She appeared in the 1980 film The Blues Brothers before releasing the successful albums Jump to It (1982), Who's Zoomin' Who? (1985), and Aretha (1986) on the Arista label. In 1998, Franklin returned to the Top 40 with the Lauryn Hill-produced song "A Rose Is Still a Rose"; later, she released an album of the same name, which was certified gold.
Aretha Franklin recorded 112 charted singles on Billboard, including 77 Hot 100 entries, 17 top-ten pop singles, 100 R&B entries, and 20 number-one R&B singles. Besides the foregoing, Franklin's well-known hits also include "Ain't No Way", "Call Me", "Don't Play That Song (You Lied)", "Spanish Harlem", "Rock Steady", "Day Dreaming", "Until You Come Back to Me (That's What I'm Gonna Do)", "Something He Can Feel", "Jump to It", "Freeway of Love", "Who's Zoomin' Who", and "I Knew You Were Waiting (For Me)" (a duet with George Michael).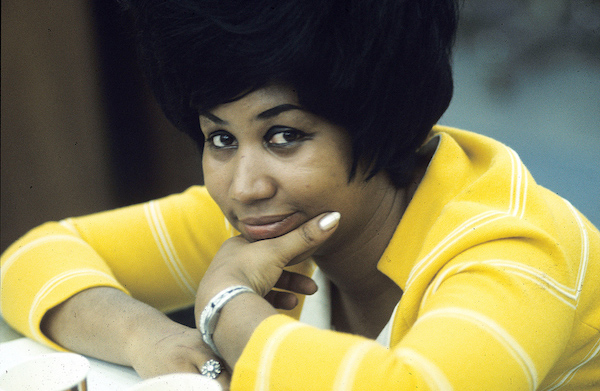 She won 18 Grammy Awards, including the first eight awards given for Best Female R&B Vocal Performance (1968–1975) and a Grammy Awards Living Legend honor and Lifetime Achievement Award. Franklin is one of the best-selling music artists of all time, having sold more than 75 million records worldwide.
Franklin received numerous honors throughout her career. She was awarded the National Medal of Arts and the Presidential Medal of Freedom. In 1987, she became the first female performer to be inducted into the Rock and Roll Hall of Fame. She also was inducted into the UK Music Hall of Fame in 2005 and into the Gospel Music Hall of Fame in 2012.
In 2010, Rolling Stone magazine ranked her number one on its list of the "100 Greatest Singers of All Time" and number nine on its list of "100 Greatest Artists of All Time".
The Pulitzer Prize jury in 2019 awarded Franklin a posthumous special citation "for her indelible contribution to American music and culture for more than five decades". In 2020, she was inducted into the National Women's Hall of Fame.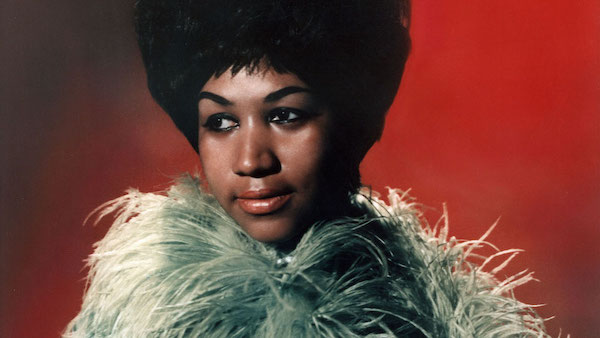 Aretha Franklin, had an impassioned, riveting voice that made her a titan of American music, her niece, Sabrina Owens, confirmed that she passed at 9:50 am in August 2018, surrounded by family at her home in Detroit, she was 76.
A family statement released by her publicist Gwendolyn Quinn said "Franklin's official cause of death was due to advance pancreatic cancer of the neuroendocrine type, which was confirmed by Franklin's oncologist, Dr. Philip Phillip of Karmanos Cancer Institute" in Detroit.
The family added: "In one of the darkest moments of our lives, we are not able to find the appropriate words to express the pain in our hearts. We have lost the matriarch and rock of our family."
Now there is the Aretha Franklin New Movie Respect! I'm dying to see it, AND, One of my favorite singers is playing Aretha Franklin, Jennifer Hudson, I don't think there could have been a better choice….. Aretha had many ups and downs and more than likely many demons, but I don't delve into any of that, she was the Queen Of Soul, and no one can touch her still in my book!!
---