Koko Taylor – Queen Of The Blues
Koko Taylor has been one of the most influential voices in the modern blues genre.
As I was thinking about her recent birthday, I decided it'd be a great time to talk about her life a little bit!!
Mz Taylor (born Cora Anna Walton, September 28, 1928 – June 3, 2009) was an American singer whose style encompassed Chicago blues, electric blues, rhythm and blues, and soul blues. Sometimes called "The Queen of the Blues", she was known for her rough, powerful vocals.
I first saw her in person in a small venue in Ann Arbor, Michigan called 2nd Chance. A club I'd played many times. I'd heard a few of her songs and couldn't wait to see her live, let me tell you, she did not disappoint!!
She sounded like you always wanted those women with 'Big' in front of their names to sound—powerful, even rough, without ever altogether abandoning her rather feminine register. All in all, she was a bit diminutive in stature, I don't think she was more than 5'5′, maybe even less, although nowhere online can you find how tall she was.
She had a voice like a freight train, just barreling at you, taking no prisoners….I loved it, she blew the roof off the place everywhere she went! I saw her for the last time when I was with Little Feat and we were on the same bill in Helsinki, Finland, the last time I was to see her alive….
BLUES VIDEO-I'M A WOMAN:
Born on a farm near Memphis, Tennessee, Taylor was the daughter of a sharecropper. She left Tennessee for Chicago in 1952 with her husband, Robert "Pops" Taylor, a truck driver. In the late 1950s, she began singing in blues clubs in Chicago. She came by her name, 'Koko', for her love of chocolate, a love we both share….lol
She was spotted by the great Willie Dixon in 1962, and this led to more opportunities for performing and her first recordings. In 1963 she had a single on USA Records, and in 1964 a cut on a Chicago blues collection on Spivey Records, called Chicago Blues.
In 1964 Dixon brought Taylor to Checker Records, a subsidiary label of Chess Records, for which she recorded "Wang Dang Doodle", a song written by Dixon and recorded by Howlin' Wolf five years earlier.
The record became a hit, reaching number four on the R&B chart and number 58 on the pop chart in 1966, and selling a million copies. She recorded several versions of the song over the years, including a live rendition at the 1967 American Folk Blues Festival, with the harmonica player Little Walter and the guitarist Hound Dog Taylor.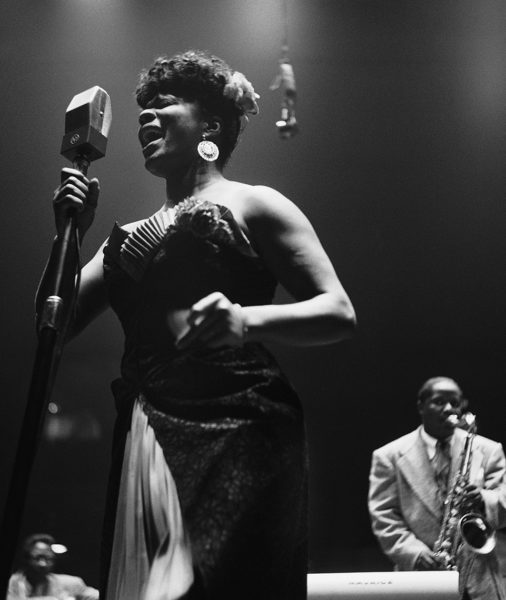 She had many, many awards during her lifetime, here are just a few of them, such as:
Grammy Award for Best Traditional Blues Album, 1985
Howlin' Wolf Award, 1996
Blues Hall of Fame inducted 1997
Blues Foundation Lifetime Achievement Award, 1999
NEA National Heritage Fellowship, 2004
Blues Music Award (formerly the W. C. Handy Award), 32 nominations with 29 wins in the following categories:
Entertainer of the Year (1985)
Female Artist (1981, 1995)
Song of the Year (2008)
Traditional Blues Album (2008)
Traditional Blues Female Artist (1992, 1993, 1999–2005, 2008, 2009)
Vocalist of the Year (1985)
7th Annual Independent Music Awards for Best Blues Album, 2008
You can hear more of her her recordings here: https://www.alligator.com/artists/Koko-Taylor/
VIDEO-WANG DANG DOODLE:
She appeared on many shows over the years, wish we all had had more time with her in the world. By all accounts, she was a wonderful, generous lady.
She was married twice, first to Robert Taylor from 1953 to 1989, and lastly to Hay Harris from 1996 till her death June 3, 2009. She is survived by Hay Harris, daughter Joyce 'Cookie' Threatt, son-in-law Lee Threatt, grandchildren Lee Jr. and Wendy, and three great-grandchildren.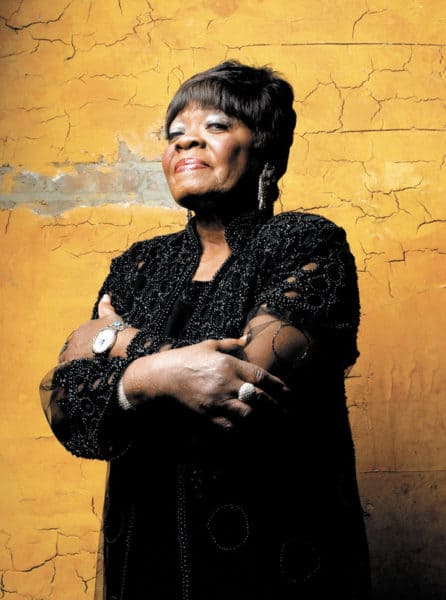 She will never be forgotten, her legacy will outlive all of us…..younger generations will track her down and learn from her, the meaning of the word: BLUES!!
Soul can take it's toll but it creates the meaning and the breadth of an emotional life…..
---