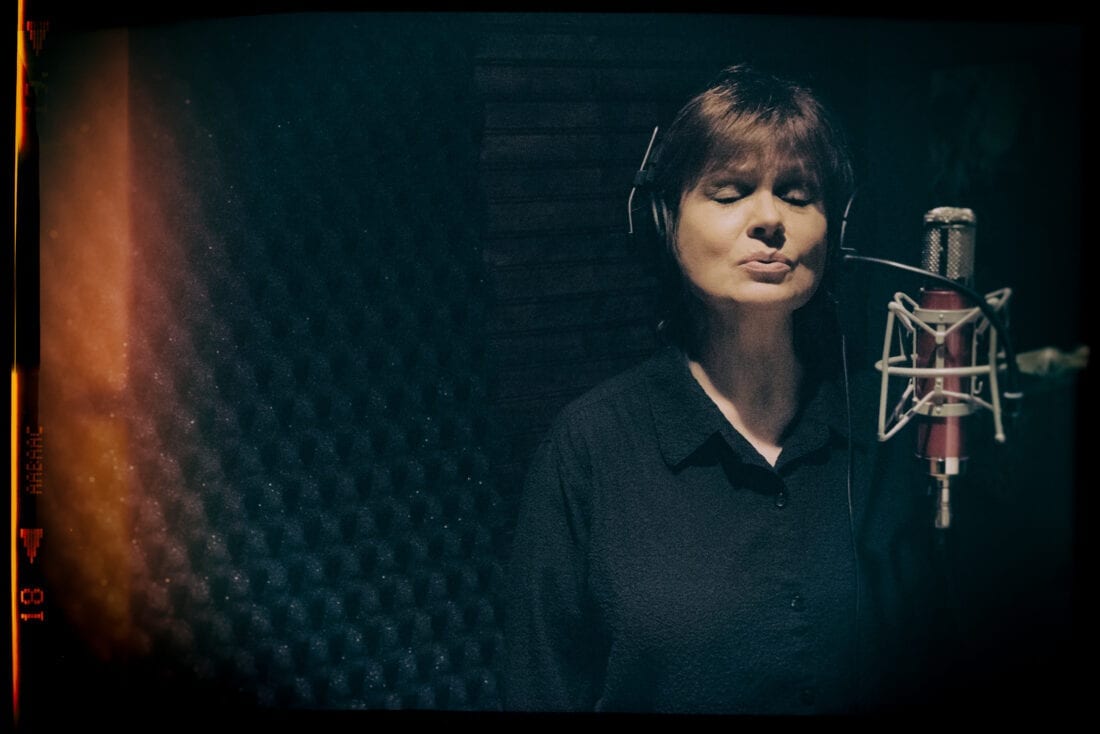 Here's some reviews for the New CD, Mighty Gates….I am so, so thrilled…
Shaun Murphy – Mighty Gates | Album Review
Shaun Murphy – Mighty Gates
Vision Wall Records
13 Tracks/50:06
Most people have some experience with the adage, "Life ain't fair". Often invoked as a way of accounting for situations that seemingly defy reality, those three words remind us that sometimes there is no explaining some of the twist and turns along life's highway. That sentiment certainly applies to Shaun Murphy's solo career. While other singers with only a shred of her talent wail, warble, and scream their way into the spotlight, Murphy has received little acclaim for a series of recordings featuring her amazing voice. Despite doing backing vocals for Bob Seger over the decades as well as several Eric Clapton tours, and fifteen years as the lead singer for Little Feat, she continually seems to be overlooked and under-appreciated for her solo efforts.
Her latest kicks off with solid shuffle, "I Don't Need Nobody," courtesy of Tom DelRossi on drums and John Marcus on bass. The song was written by guitarist Kenne Cramer, who's tasty licks ride the swells played on the organ played by Kevin McKendree, who also produced the project. Cramer also penned "Blues In The Morning," a track sure to be a hit with the dancers as McKendree gives his piano keyboard a thorough workout.
Murphy had a hand in composing seven tunes, starting with "Out Of My Own Way," is a rueful lament that could be Murphy's theme song, as she knowing relates the value of pushing on through all that life throws at you. The band kicks it into another gear on "Slightly Free," and Murphy's voice easily matches the tougher sounds, unleashing several primal cries in response to Tommy Stillwell's galvanizing guitar work. His efforts are a focal point as the singer maintains a sense of emotional restraint, mourning a broken heart on "I Never Loved You". On "A Night Like This," Murphy captivates listeners as she caresses each note, building layers of emotional texture in a performance that amply illustrates the extent of her talent. Another standout is the ballad, "I Never Stopped Loving You," her voice beautifully rising over McKendree's delicate piano accompaniment. "That Kind Of Time" finds Murphy making it clear that she no intentions of waiting around, hoping for a lasting relationship. Once again, Stillwell's playing is first-rate.
It is great to hear someone crank it up on several Frankie Miller tunes. Miller was a brawny Scottish singer and songwriter who had a major impact on Seger, eventually falling victim to a brain hemorrhage that left him unable to perform. "Down The Honky Tonk" features ringing guitar chords and a driving beat with Murphy's gritty nature on full display. The pace may slow on "Be Good To Yourself," but the singer's voice soars over the guitar-driven arrangement with the greatest of ease. Cramer and Stillwell join forces on "Walk In My Shadow," a crunching rocker from Free, the band Paul Rogers fronted. Murphy once again achieves the perfect balance between tone, articulation, and a muscular vocal presentation. The title track is a Dobie Gray composition with gospel overtones that allows Murphy to lift up an impassioned, eloquent plea for a better world.
Blues, rock, ballads, it doesn't matter – Shaun Murphy takes each song and gives it a personal touch, her voice never failing to touch some part of your musical soul. It is time for listeners to start paying attention to this outstanding vocalist.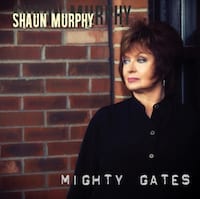 Shaun Murphy
Mighty Gates
Vision Wall Records
Shaun Murphy was initially inspired by the Blues but found work in the theater. That led to a Motown recording contract as the duo known as Stoney and Meatloaf; Stoney being Murphy. She later became a backing singer touring with Bob Seger and Eric Clapton.
Murphy met Bill Payne and Fred Tackett of Little Feat and appeared on the re-grouped band's album. She was later asked to join Little Feat as a full member and spent nearly 16 years with them. Over the years her performances became some of the bands best moments.
In 2009 Murphy finally broke from Little Feat to record her first solo album "Livin The Blues". On the liner notes Murphy wrote "a tip of the hat to my most influential mentors Miss Koko Taylor and Miss Etta James who have shaped the world of blues into what it is today". We heard a singer on the verge of a new beginning.
Murphy became a proficient songwriter and followed up with more recordings; still trying to fulfill something deep inside her. Finally in 2013 she received two Blues Blast Awards; Female Blues Artist of The Year and Best Contemporary Blues Album of The Year (for her 2012 album "Ask For The Moon"). In 2015 Murphy released her mostly original blues rock album "Loretta" and in 2016 followed up with "It Won't Stop Raining". She received a 2017 Blues Music Award nomination for Traditional Blues Female Artist a.k.a.The Koko Taylor Award. Over the years Murphy has stepped up, her determination and resolve finally being acknowledged.
The Shaun Murphy Band currently includes Murphy, vocals, shakers and tambourine; Producer Kevin McKendree, keyboards; Kenne Cramer and Tommy Stillwell, guitars; John Marcus, bass; and Tom DelRossi, drums. The album was recorded and mixed by McKendree at his Rock House Studio in Franklin, Tennessee.
Murphy calls "Mighty Gates" a multi-genre recording but Murphy hasn't changed. She is still the blues rocker and a traditionalist. She has also written or co-written seven new songs for this recording.
The opener "I Don't Need Nobody" is from guitarist Cramer who has been part of Murphy's touring band since she first embarked on a solo career. Murphy's voice is warm and sultry. McKendree is on the B-3. "Blues in The Morning" also written by Cramer features a raspy vocal from Murphy as McKendree switches to piano. Cramer's guitar leads shine.
Murphy also draws inspiration from some of her "favorite artists she met along the way". "Down The Honky Tonk" is from Frankie Miller, a Scottish rock singer, who recorded in Muscle Shoals Alabama; worked with Allen Toussaint and The Memphis Horns; and wound up as an influence on Seger. Also from Miller and Andy Fraser is "Be Good To Yourself". On these two songs, first recorded in 1977, Murphy rocks hard.
"Mighty Gates", the title track, has a church-like quality provided by McKendree's organ and Murphy's gospel tinged vocal. The song was written by Dobie Gray whose other hits include 1965's "The In Crowd"and 1973's "Drift Away".
"Walk in My Shadow" is from Paul Rodgers and his band "Free" who first recorded the song in 1969. Guitarists Cramer and Stillwell are awesome together. Murphy's vocal is inspired.
Murphy's originals include "Out of My Own Way" featuring a funky groove from her band; and the driving "Slightly Free" written with Doug Jones.
The sensitive "On A Night Like This" features Stillwell on slide and a beautiful vocal from Murphy. Both this and "Gypsy Highway" were written with Jones and Nashville's Johnny Neel. The latter features McKendree on both organ and piano.
"That Kind of Time" and "I Never Stopped Loving You" were both written with Gary Nicholson. The closer "I Never Loved You", written with Jones and Chris Anderson, might be a different attitude on the relationship described in the previous song.
Murphy and her band never sounded better. Murphy has an eye on the future but also has deep respect for the past. Murphy makes sense of everything she's learned. On "Mighty Gates" she is both student and teacher. This is highly recommended listening.
Richard Ludmerer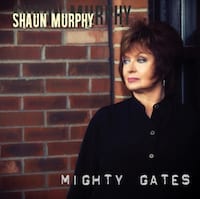 "Mighty Gates": Vision Wall Records
By Peter "Blewzzman" Lauro © October 2017
"Mighty Gates" is Shaun Murphy's eighth release and I'm happy to say that it is the sixth one that we here at Mary4Music have had the pleasure of reviewing. Of the disc's thirteen tracks, seven are Shaun Murphy originals, two are band mate Kenne Cramer creations and the four others are covers.
For this project, Shaun Murphy – on lead and background vocals, shakers and tambourine – is joined by: Kenne Cramer and Tommy Stillwell on lead guitars; Tom DelRossi on drums; John Marcus on bass; and the disc's producer, Grammy Award winner Kevin McKendree on keyboards.
"I Don't Need Nobody" telling me how much I'm going to love this opening track, I knew that as soon as I heard the smokin' lead guitar intro by Kenne Cramer. Since he wrote the song you could say that he "owns it" but I'm saying it for the more obvious reasons. Then there's this crazy rhythm groove that the guys have going on and suddenly the song has other owners. Putting all this together behind Shaun Murphy – the greatest female vocalist these ears have had the pleasure of hearing – belting out those powerful and raspy vocals of hers, pretty much makes this a perfect production.
When it comes to mixing it up no one does it better than Shaun "Diversity" Murphy (that's just my way of saying what I think her middle name could be). On one of her original tracks – "Out Of My Own Way" – she's got a cool country thing going on vocally and that whole vibe comes together quite nicely with the addition of some sharp slide guitar work from Kenne.
On the title track – "Mighty Gates" (D. Gray & R. Rector) Shaun once again takes us in a different direction and that direction heads right towards church. These inspirational ballads are just one of the many types of songs that Shaun Murphy was born to sing. Powerful, delicate, emotional, moving, soulful, heartfelt, harmonic and range defying are pretty much perfect words to describe this flawless vocal (lead and background) performance. That said, the band was right there with Shaun: Tommy Stillwell with the blistering guitar licks; Tom DelRossi and John Marcus with the thunderous rhythm; and since church just ain't church without one – Kevin McKendree giving the song it's heart and soul on the organ.
This one's called "Blues In The Morning" (K. Cramer) but I'm calling it blues I can listen to all day long. Behind Shaun, who's belting the hell out of the vocals, there's an all-out rockin' sock'em jam going on and it's all being led by Kevin's crazed barrelhouse piano presentation. Very hot stuff!
The last two tracks are both Shaun's creations. One is titled "I Never Stopped Loving You" and the other is titled "I Never Loved You". As the contrasting titles may suggest, the two songs are quite different.
The first – "I Never Stopped Loving You" – is a torch song on which Shaun's emotions could not be more evident. If this song was indeed written from a real-life experience it's surely about one heck of a special person who was obviously deeply loved. Musically, Kevin and Kenne are absolutely amazing on their Piano and guitar leads.
The second song – "I Never Loved You" – doesn't just have an opposite title and sound, but it's apparently about an opposite type of person as well – one that's not at all deserving of Shaun's love. This a rhythm fueled smoker not only features Tom and John at disc's best on the drums and bass but Tommy Stillwell, one of the discs two monster guitarists, at his best as well.
Other tracks on "Mighty Gates" include: "Down The Honky Tonk" and "Be Good To Yourself" – two rockers by the legendary Frankie Miller; "Walk In My Shadow" – another rocker by Paul Rodgers; "Slightly Free", "On A Night Like This", "That Kind Of Time" and "Gypsy Highway" – all Shaun Murphy originals.
Regardless of the genre of music you may prefer, or the demographic category you may be a part of, I'm suggesting you get your hands on a copy of "Mighty Gates". To do so, simply go to www.shaunmurphyband.com. And per my usual request, please tell her that her friend the Blewzzman sent you.
Peter "Blewzzman" Lauro
Blues Editor @ www.Mary4Music.com
2011 Keeping The Blues Alive Award Recipient
Finally a cool interview from Blues And Roots Radio, by Stevie Connor: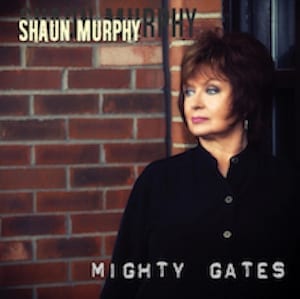 Shaun Murphy
Album:
 Mighty Gates
Label:
 Self Released
Tracks:
 13
Website:
www.shaunmurphyband.com
Mighty Gates is class from start to finish, and to understand how this is possible you just need to take a quick glance at Shaun Murphy's resume.As a young woman in 1969 Murphy found her way to the Blues stage at the first Ann Arbor Blues Fest, and was completely smitten. Music had captivated her and she felt she had truly found her calling. After a brief stint on Broadway she then had the opportunity to land a recording contract on Motown Records to record a duo album with Meatloaf, called Stoney and Meatloaf. After many years in LA Shaun was invited to record and tour with Bob Seger and during a hiatus with Seger, she was in turn asked if she'd be interested in recording the backing vocals on Eric Clapton's 'Behind The Sun' album. They recorded the the album, and Clapton asked her if she'd like to do the tour.It was on Bob Seger's tour in '86 that she then met Bill Payne and Fred Tackett, two of the members of the legendary band Little Feat. After recording on the re-grouped band's CD, ' Let It Roll ', they asked her to join as a full member in 93', and for the next fifteen years that's where she laid her hat. It was after this stint with Little Feat that Shaun realized she'd come full circle back to where it all started, in the world of the Blues.  Since that time she has been awarded the Bluesblast Music Awards, ' Best Female Blues Artist Of The Year ', ' Best Contemporary Blues Album Of The Year ' for her release ' Ask For The Moon ', as well as being nominated for three Grammy awards. So with all that in mind you realize, from the very first bars of the opening song, to the last outro on the album, why this recording has class stamped all over it.Penning seven of the thirteen tracks, with co-writes, and choosing some favourite artists tracks on the remainder there is an amazing emotionally charged theme throughout, from the opener ' I Don't Need Nobody ' to the final song ' I Never Loved You ', both with extremely hooky lines and wonderful guitar riffs, underpinned by some serious keyboard playing that carry the grooves along magnificently, there is an air of exploring love and pain. emotions that are experienced by us all, and sometimes both come hand in hand.' Gypsy Highway ' deserves special mention, it's a track co written with Johnny Neel and Doug Jones,  if there was ever a track to be called hit single, this is it,  a fabulous guitar intro, some amazingly exquisite keyboard riffs trading off clean and heartfelt guitar licks, held together and carried along by a strong rhythm section, add to the mix the impeccable vocal delivery of Shaun Murphy, the word class again comes to mind. and you can multiply that by thirteen.
The title track ' Mighty Gates ', a Dobie Gray and Ricky Ray song brought to Murphy over five years ago, has an extremely foresightful message contained within and is a perfect fit for the troubled times we are living in today.
With an incredible pedigree spanning a couple of decades Shaun Murphy has come up with something very special indeed, incredible penmanship, sublime placement of tracks, amazing arrangements throughout, ' Mighty Gates ' has it all and will surely deliver more awards to this amazing artists table, it definitely has my vote.
Stevie Connor
www.BluesandRootsRadio.com  
---