I want to thank Jim Ladd from Deep Tracks on channel 27 at Sirius/XM Radio for the fantastic time I had. We could have talked all night, he made it so comfortable!!!! I'm so thrilled at his opening speech for the interview, I have it printed here……many blessings to you and yours Jim Ladd, and thank you so much again…..
My guest tonight is a singer with a voice so powerful that she can shake the rafters, yet her ability to bring her gifted brand of soul and tenderness to any song can also make you cry.
"Along with her solo career, Shaun Murphy is one of the most sought-after backup singers to ever grace a stage or sing harmonies in the studio.
She has worked with such legends as: Bob Seger, The Moody Blues, Herbie Hancock, Eric Clapton, Glenn Frey, Joe Walsh, and Alice Cooper.
Tonight she is here to talk about her new album "Mighty Gates" as we welcome this truly gifted singer/songwriter and musician to Deep Tracks.
Ladies and gentlemen…Shaun Murphy."
Many thanks to ChefJimi Patriola and Blues 411 for giving me this great honor!!!!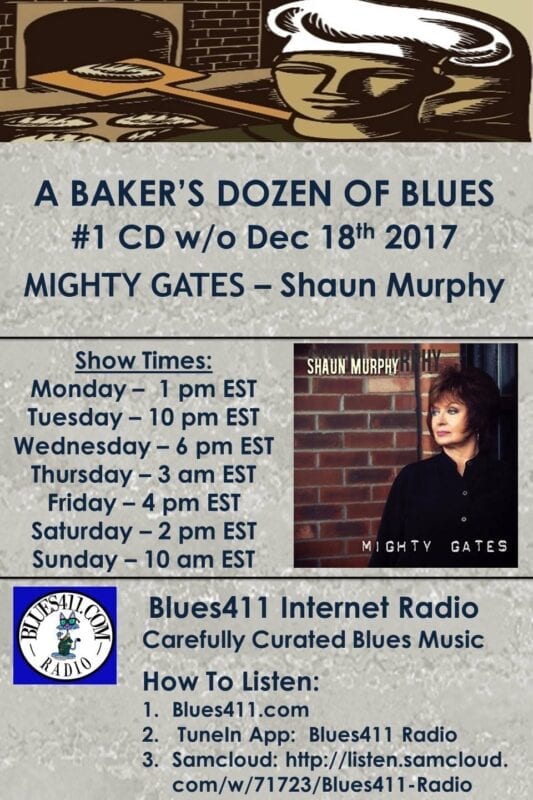 ---